2023 Monarch Award List
Check out this year's nominees!
Doggo and Pupper
By Katherine Applegate; illustrated by Charlie Alder
"Doggo is used to things being a certain way in his family. He likes routine. Cat says he's become boring. That is, until Pupper shows up!
Pupper is playful and messy, and turns the house upside down. Soon, the humans realize that Pupper needs some training, and off he goes to puppy school.
When Pupper comes back, he's well-behaved. He's not playful. He's not messy. But Doggo soon realizes that Pupper also isn't happy. So Doggo steps in to help, and rediscovers what it means to have fun."
Are You a Cheeseburger?
By Monica Arnaldo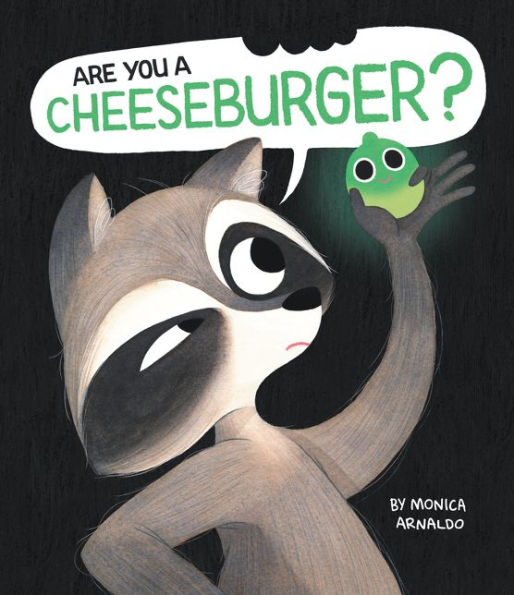 Grub is a lonely racoon. Rumbling in the trash. Looking for food.
Seed is, well, a seed! Patiently waiting in the trash. Hoping someone will plant it.
When the two finally meet, they realize they might be able to help each other! Grub has just one big question first: What will Seed grow? Could Seed grow Grub's favorite food, mouthwatering cheeseburgers? Seed isn't sure what a cheeseburger is exactly, but . . . maybe!
Milo Imagines the World
By Matt de la Peña
Milo is on a long subway ride with his older sister. To pass the time, he studies the faces around him and makes pictures of their lives. There's the whiskered man with the crossword puzzle; Milo imagines him playing solitaire in a cluttered apartment full of pets. There's the wedding-dressed woman with a little dog peeking out of her handbag; Milo imagines her in a grand cathedral ceremony. And then there's the boy in the suit with the bright white sneakers; Milo imagines him arriving home to a castle with a drawbridge and a butler. But when the boy in the suit gets off on the same stop as Milo–walking the same path, going to the exact same place–Milo realizes that you can't really know anyone just by looking at them.
The Magical Yet
By Angela DiTerlizzi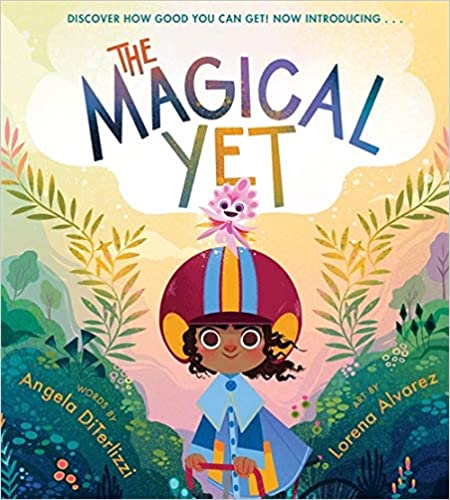 A rollicking, rhyming, and inspirational picture book for fans of Oh, the Places You'll Go! andevery child who is frustrated by what they can't do...YET!

Each of us, from the day we're born, is accompanied by a special companion—the Yet. Can't tie your shoes? Yet! Can't ride a bike? Yet! Can't play the bassoon? Don't worry, Yet is there to help you out.
Crossings: Extraordinary Structures for Extraordinary Animals
By Katy S. Duffield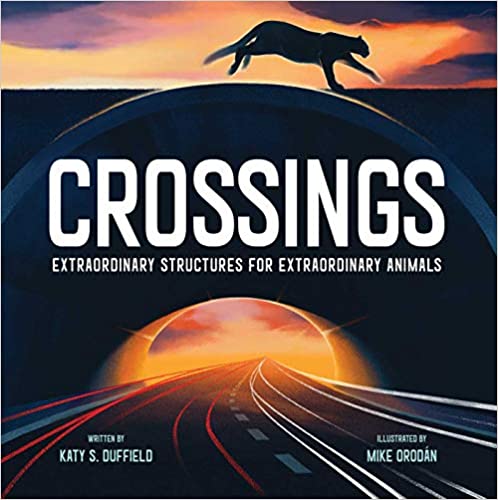 This powerful nonfiction picture book explores wildlife crossings around the world and how they are helping save thousands of animals every day.

Around the world, bridges, tunnels, and highways are constantly being built to help people get from one place to another. But what happens when construction spreads over, under, across, and through animal habitats? Thankfully, groups of concerned citizens, scientists, engineers, and construction crews have come together to create wildlife crossings to help keep animals safe.

From elk traversing a wildlife bridge across a Canadian interstate to titi monkeys using rope bridges over a Costa Rican road to salamanders creeping through tiny tunnels beneath a Massachusetts street, young readers are certain to be delighted and inspired by these ingenious solutions that are saving the lives of countless wild animals.
Amira's Picture Day
By Reem Faruqi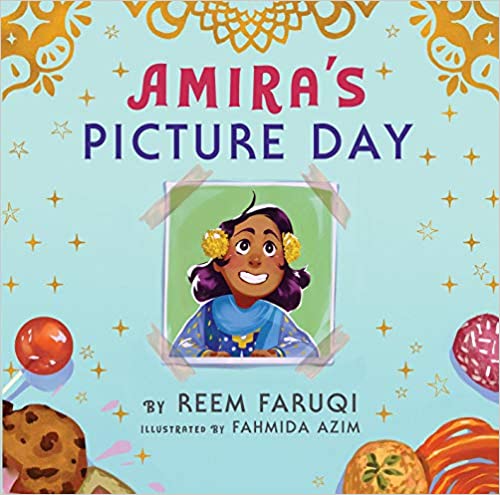 Ramadan has come to an end, and Amira can't wait to stay home from school to celebrate Eid. There's just one hiccup: it's also school picture day. How can Amira be in two places at once?
Bodies Are Cool: A picture book celebration of all kinds of bodies.
By Tyler Feder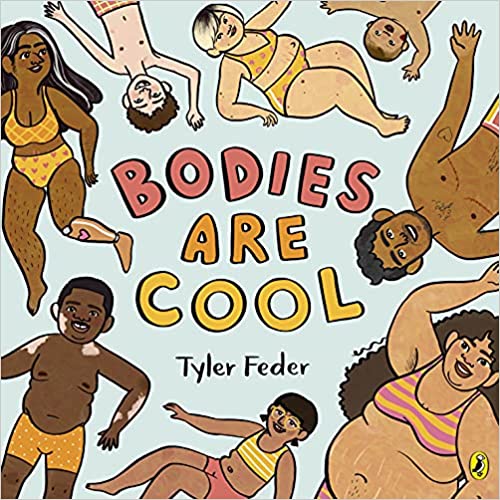 This body positive picture book is a vibrant, joyful, and judgement-free celebration of every body shape and size.

My body, your body,
every different kind of body!
All of them are good bodies!
BODIES ARE COOL!
Don't Hug Doug: (He Doesn't Like It)
By Carrie Finison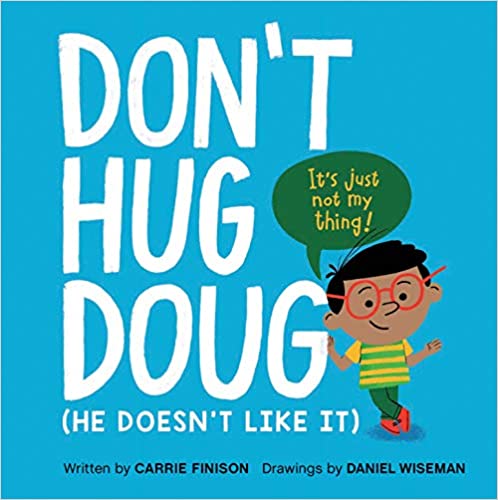 Doug doesn't like hugs. He thinks hugs are too squeezy, too squashy, too squooshy, too smooshy. He doesn't like hello hugs or goodbye hugs, game-winning home run hugs or dropped ice cream cone hugs, and he definitely doesn't like birthday hugs. He'd much rather give a high five--or a low five, a side five, a double five, or a spinny five. Yup, some people love hugs; other people don't. So how can you tell if someone likes hugs or not? There's only one way to find out: Ask! Because everybody gets to decide for themselves whether they want a hug or not.
Friday Night Wrestlefest
By J. F. Fox
Bedtime has never been more fun! Friday Night Wrestlefest is inspired by WWE professional wrestling and is sure to wear kids out before they are gently tucked into bed.

Ladies and Gentlemen, it's Friday night, and these kids are ready to wrestle! Join Dangerous Daddoo as he dishes out some serious moves to get the kids ready for bed. But what happens when Flying Mom Bomb gets home from work? Are the kids toast?
I See Sea Food: Sea Creatures That Look Like Food
By Jenna Grodzicki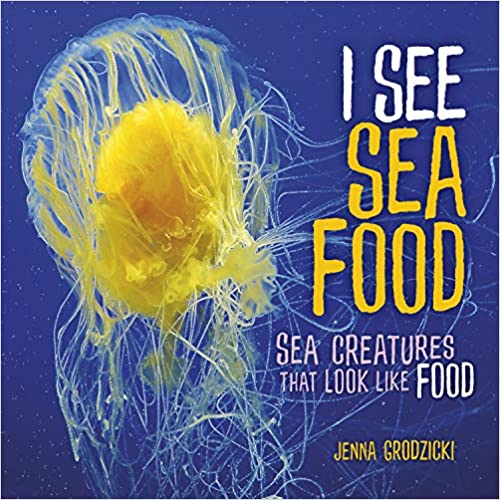 Can you find pancakes and pizza crusts in the ocean? The answer might surprise you!
Meet some of the wackiest creatures under the sea―creatures that look like food―through eye-catching photos and engaging text. This funny, informative book introduces readers to the egg yolk jellyfish, the lettuce sea slug, the chocolate chip sea star, and many more! Accessible text and engaging photos make this a very fun read.
What About Worms!?
By Ryan Higgins
Tiger is BIG. Tiger is BRAVE. And Tiger is NOT afraid of anything . . . except WORMS! Are Tiger's worm worries worse than worms?
Eyes That Kiss in the Corners
By Joanna Ho
A young Asian girl notices that her eyes look different from her peers'. They have big, round eyes and long lashes. She realizes that her eyes are like her mother's, her grandmother's, and her little sister's. They have eyes that kiss in the corners and glow like warm tea, crinkle into crescent moons, and are filled with stories of the past and hope for the future.
What If, Pig?
By Linzie Hunter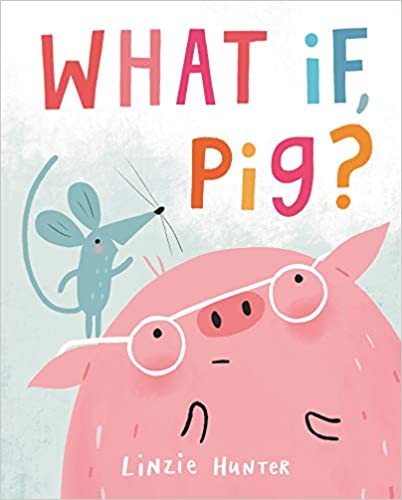 Mouse has never had a friend quite like Pig. Pig is so incredibly kind, fabulously fun, but he also has a big secret—he's a tremendous worrier!
When Pig gets the brilliant idea to throw a party for Mouse and their friends, he can't help but think of everything that could possibly go wrong. After all, what if a lion eats all the invitations? What if nobody comes? Or worse, what if everyone comes and has an awful time?
The Many Colors of Harpreet Singh
By Supriya Kelkar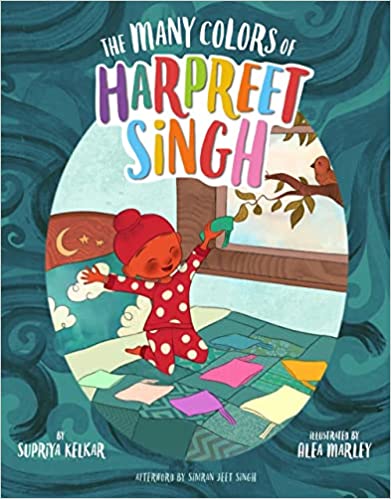 Harpreet Singh has a different color for every mood and occasion, from happy sunny yellow to courageous red. He especially takes care with his patka—his turban—making sure it always matches his outfit. But when Harpreet's mom finds a new job in a snowy city and they have to move, everything just feels gray. Can he find a way to make life bright again?
How to Apologize
By David LaRochelle
Wouldn't the world be a better place if everyone knew how to apologize? Luckily, this humorous guidebook is full of practical tips about when, why, and how to say you're sorry. From a porcupine who accidentally popped his friend's balloon to a snail who was running so fast he stepped on a sloth's toes, hilarious examples and sweet illustrations abound. For both listeners who are just learning and older readers who need a refresher, this book will come as a welcome reminder that even though apologizing can be hard, it doesn't have to be complicated.
Lift
By Minh Lê
Iris loves to push the elevator buttons in her apartment building, but when it's time to share the fun with a new member of the family, she's pretty put out. That is, until the sudden appearance of a mysterious new button opens up entire realms of possibility, places where she can escape and explore on her own. But when she's forced to choose between going at it alone or letting her little brother tag along, Iris finds that sharing a discovery with the people you love can be the most wonderful experience of all.
Saturday
By Oge Mora
In this heartfelt and universal story, a mother and daughter look forward to their special Saturday routine together every single week. But this Saturday, one thing after another goes wrong--ruining storytime, salon time, picnic time, and the puppet show they'd been looking forward to going to all week. Mom is nearing a meltdown...until her loving daughter reminds her that being together is the most important thing of all.
Bilal Cooks Daal
By Aisha Saeed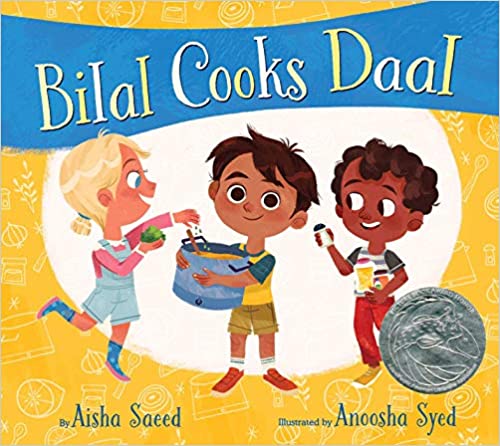 Six-year-old Bilal is excited to help his dad make his favorite food of all-time: daal! The slow-cooked lentil dish from South Asia requires lots of ingredients and a whole lot of waiting. Bilal wants to introduce his friends to daal. They've never tried it! As the day goes on, the daal continues to simmer, and more kids join Bilal and his family, waiting to try the tasty dish. And as time passes, Bilal begins to wonder: Will his friends like it as much as he does?
Swish!: The Slam-Dunking, Alley-Ooping, High-Flying Harlem Globetrotters
By Suzanne Slade
The true story of the high-flying Harlem Globetrotters -- the team that changed basketball forever.
In this book you will find one-finger ball-spinning, rapid-fire mini-dribbling, and a ricochet head shot!
You will find skilled athletes, expert players, and electrifying performers -- all rolled into one!
You will find nonstop, give-it-all-you've-got, out-to-win-it, sky's-the-limit BASKETBALL!
You will find The Harlem Globetrotters, who played the most groundbreaking, breathtaking ball the world had ever seen. With rhythmic writing and dynamic illustrations, Swish! is a celebration of the greatness, goodness, and grit of this remarkable team.
Except Antarctica: A Hilarious Animal Picture Book for Kids
By Todd Surgell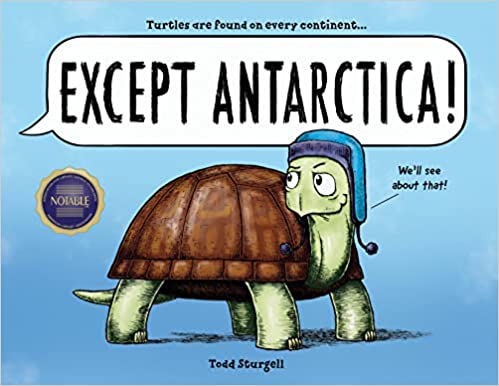 Turtles are found on every continent EXCEPT Antarctica. But not for long! Follow along as a rogue group of determined animals embark on an adventure (and defy their flustered narrator in the process) in this funny animal picture book for kids! When the narrator explains that turtles are found on every continent except Antarctica, one determined turtle sets out to prove him wrong. After recruiting other non-Antarctic animals along the way—much to the narrator's dismay—turtle and his friends travel through fields, forests, and cross an entire ocean to reach their goal. But what exactly do they do once they get there?
---